The Gramercy Park development is built by City Developments Limited, and designed by famous architects NBBJ. We recommend this as an alternative for buyers who are looking for more upscale place to live in. Located at Grange Road, residents of Gramercy Park will find themselves in the heart of Orchard Road. Surrounded by great shopping, dining, and entertainment options, buyers do not need to worry about boredom ever again.
Great shopping options
Nearby Gramercy Park lies great shopping destinations. Just a 5 minute walk would bring you to Orchard ION, where there are many boutique shops, excellent restaurants, and shopping options. Spend your evening there shopping at Giorgio Armani, followed by a nice dinner at Crystal Jade Chinese Restaurant, and aiding digestion with a casual lookaround at H&M downstairs. The hustle and bustle of city life was never so near before!
If ION Orchard isn't enough to exhaust you, there are many surrounding shopping complexes to Gramercy Park that are interconnected to Orchard ION. From ION, you can easily access Wisma Artia, Ngee Ann City, Lucky Plaza, Wheelock Place, Shaw Towers, and many more destinations within a 10 minute radius. I highly doubt you will ever be bored by venturing out of your Gramercy Park Home.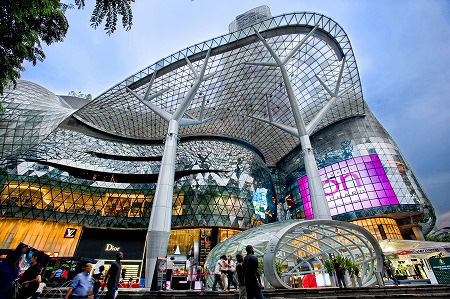 Unwind at your Gramercy Park Home
After the day's end, you can return to the serenity of your home. Gramercy Park boasts a Grand Lawn for residents to unwind amidst lush greenery and openness within the estate. Furthermore, along its many walkways lie artistically-designed statues that will definitely aid in your enjoyable night. Also, relax with the full range of condo facilities at your disposal – an indoor gymnasium, olympic sized swimming pool, tennis courts, function rooms, barbecue pits and much more. Your journey home will be as exciting as your journey out into the city for sure.
If you're looking for other ways to keep healthy, the singapore botanic gardens is located just a short travel away. Soak up the fresh air there whenever you please. After all, the best things in life are you in your backyard.